Panels
a. The English text of the marble panel, located at the foot of the statue was chosen and corrected by the Ambassador of the United States: Sam Fox. This panel was crafted in Bernard Defeche's house in Noville.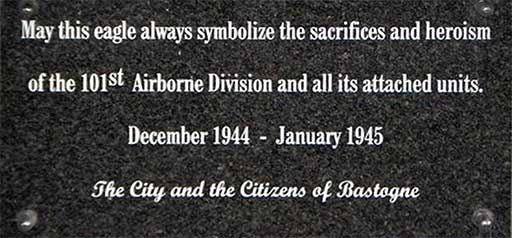 Note: This text printed in the stone at the foot of the statue was chosen by Ambassador Sam Fox himself.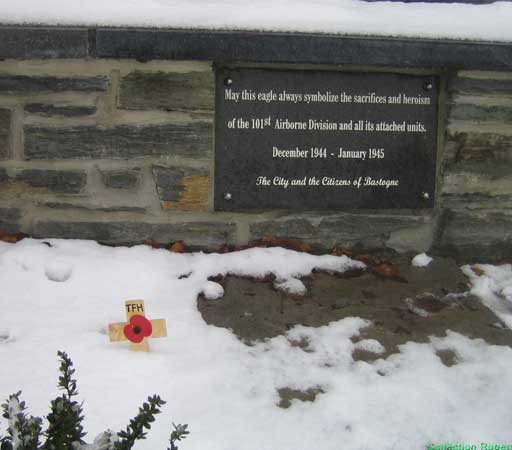 b. The text on the didactic panel, located on the right of the statue is the work of Joseph Gelard, retired Lieutenant-Colonel of Staff , Roger Marquet, guide of the Battle of the Bulge , Roby Clam , guide of the battle of the Bulge; the making of the panel was again entrusted to Bernard Defeche in Noville.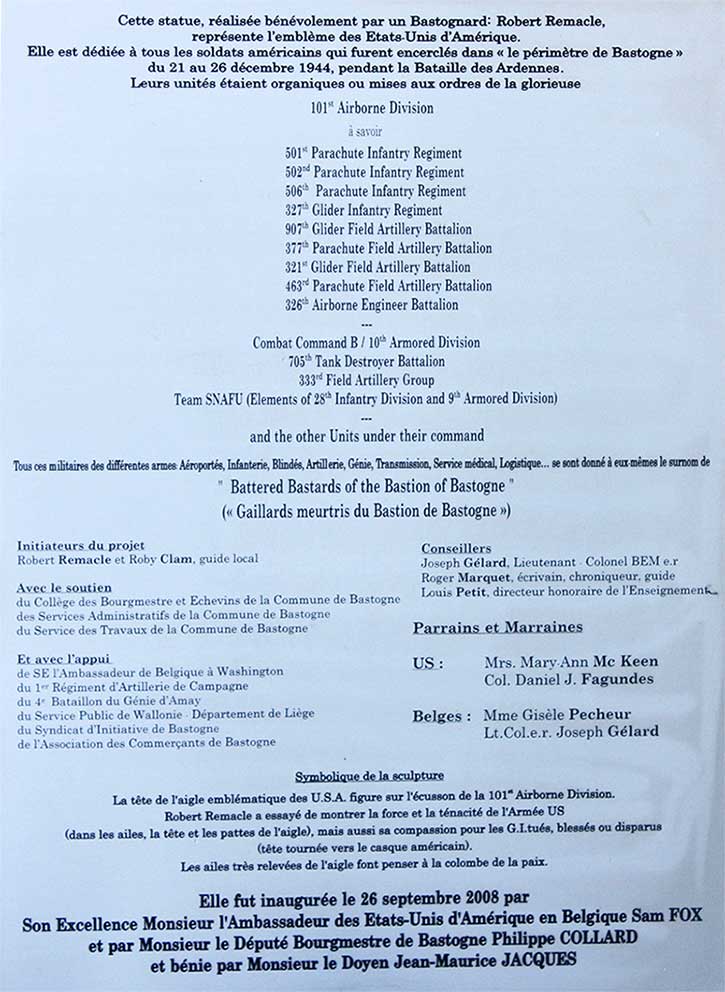 c. The writing of the didactic panel on the Bastogne Historical Center is the work of Olivier Delmee, President and Chairman of the Tourist Office of Bastogne and myself. It was corrected by Joseph Gelard mentioned above. The work was entrusted to Graphicréa in Bastogne.