News
Janurary 10th, 2014 Donation of Miss South
Ms. South has donated her song «The Boy's and Bastogne» to the town of Bastogne, as well as Fort Campbell (101th Airborne Divsion); it intends to interpret during his next ceremonies.
October 22th, 2013 Painting of Astrid Schmitz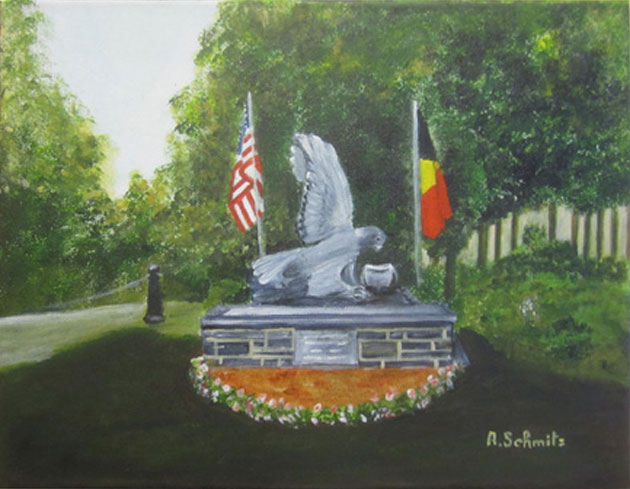 October 22th, 2013 Promotion
Michael Oeschger Lieutenant-Colonel with the 10th Mountain Division and as a Battalion Commander now.
May 5th , 2013, A tree in the Peace wood
The town of Bastogne has just awarded a tree in honor of Dennis Mc. Keen. This is No. 1 in row 12.