Speeches
Here follow the three major speeches made at the inauguration:
That of the Deputy Mayor of Bastogne: Philippe Collard (at the Mardasson).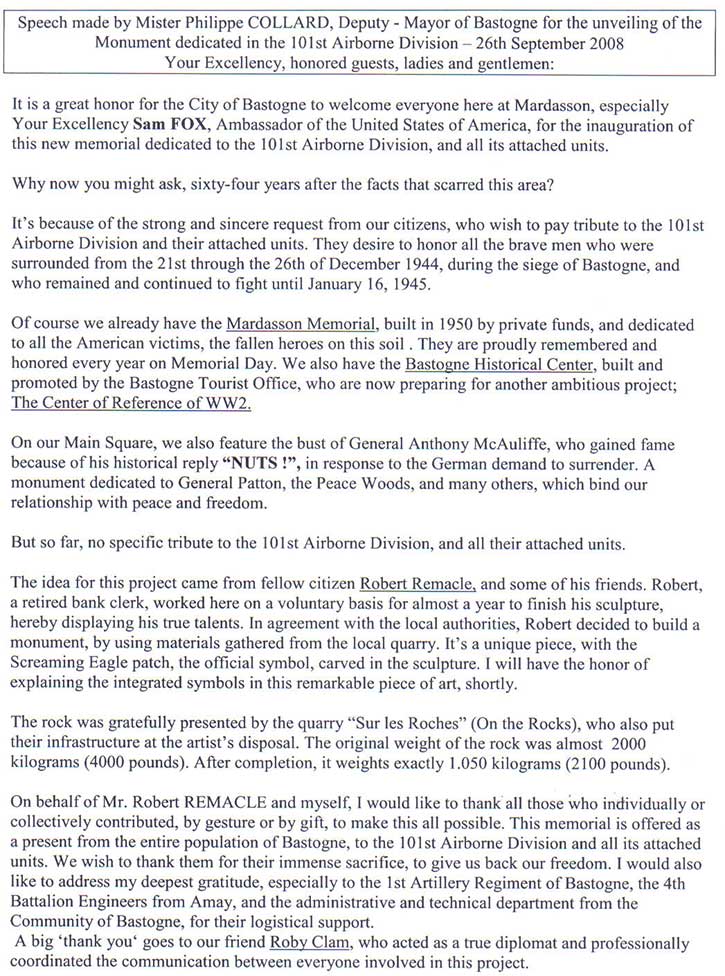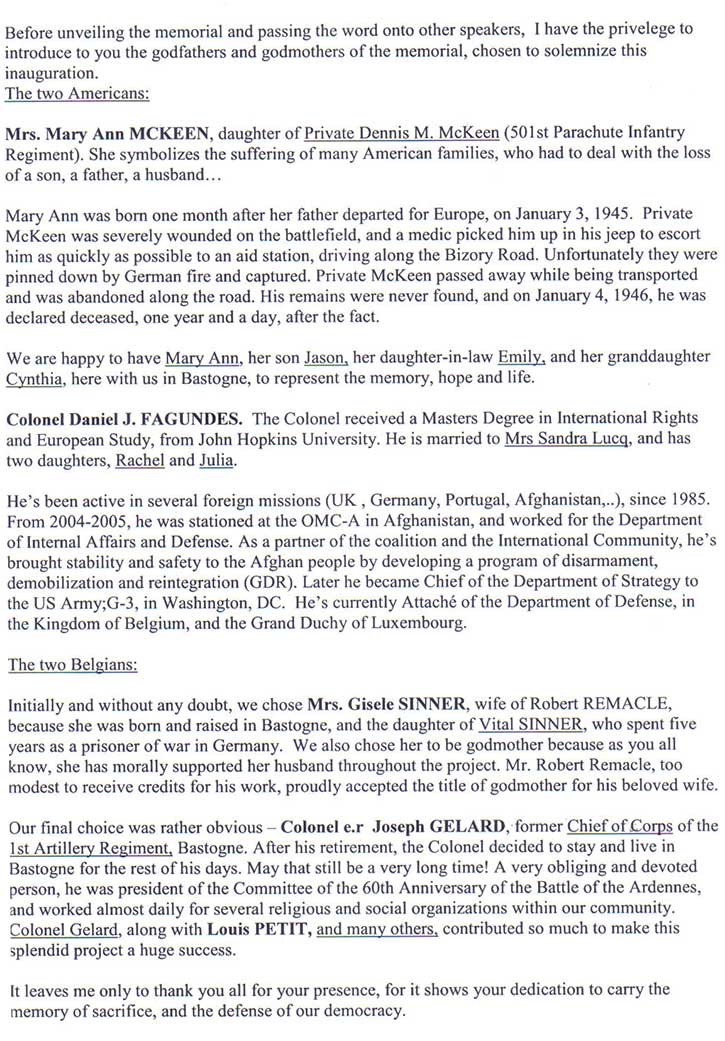 That of Colonel Gelard, on behalf of the Godparents (at The Mardasson).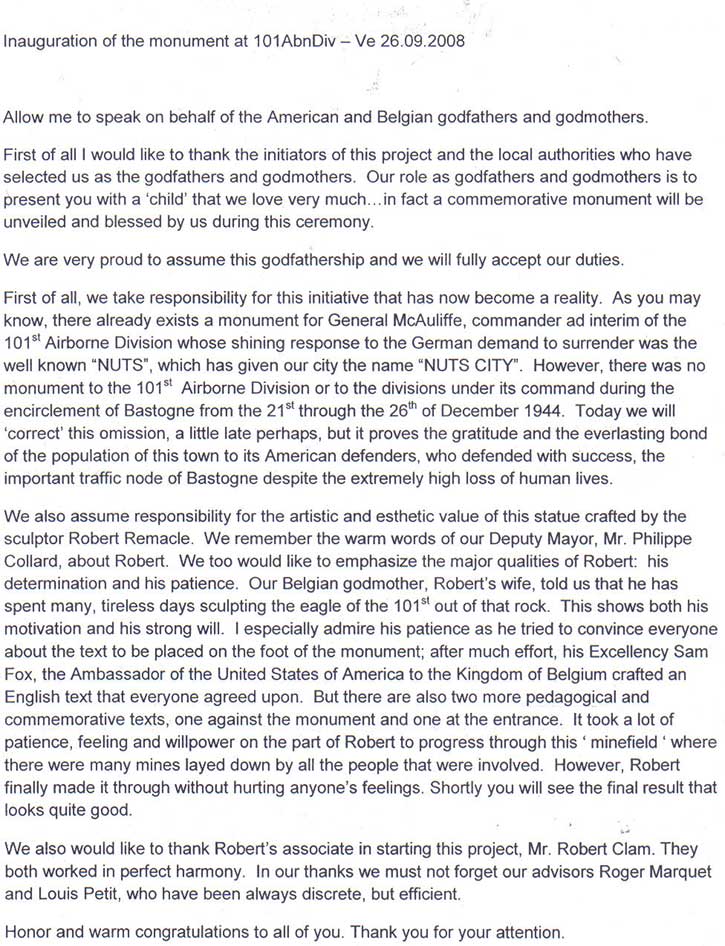 That of Mr. Sam Fox,His Excellency Ambassador (at the Town Hall).

We do not have that of Major Michaêl Oeschtger.